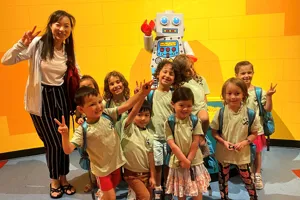 ENTER THE BRICKTASTIC FIELD TRIP CONTEST
LEGO® Discovery Center Boston is hosting a BRICKTASTIC Field Trip Contest for local New England schools to win a FREE field trip! 
Overview:
Any eligible individual can nominate one 3rd, 4th or 5th grade class at a public or private school located in MA, NH, CT, ME or VT for a chance to win free tickets for the entire class.

Contest winner can have up to 30 students and 4 chaperones to LEGO Discovery Center Boston at 598 Assembly Row, Somerville, MA 02145 on a mutually agreed weekday in a non-holiday week on or before December 15, 2023.

Applications are due October 6, 2023 at 11:59 p.m. and must be submitted using the instructions below.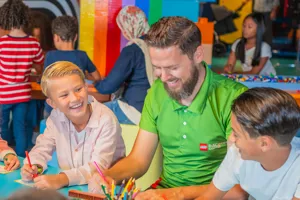 How To Enter
Entrants should EMAIL Boston@legodiscoverycenter.com and list the subject line Bricktastic Fieldtrip Contest.

The entry should write a compelling reason of why the nominated class should be chosen to experience the brand new LEGO Discovery Center Boston attraction in 300 words or less. 

Entries can include up to 2 (two) digital photos. (Any photos containing children under the age of 14, must have parental consent)

Entry must include school name, grade, teacher's name, city/town.

Entries must not exceed 300 words and can include up to 2 digital photos.

Limit one (1) entry per individual but multiple individuals can nominate the same class. Entries submitted in excess of the stated limitation will be void.

See official rules here.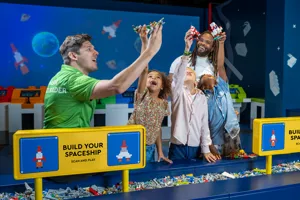 Winner Selection
The Winner Will Be Selected Based On:
Love of LEGO® Bricks
Desire or expression of Learning through Play
A unique story
Eligible Contest entry received within the Contest Entry Period
Deadline for applications is Friday, October 6 at 11:59 p.m.