General information
Visit the LEGO® Discovery Center Shop.
You don't need an entrance ticket to visit the LEGO® Shop.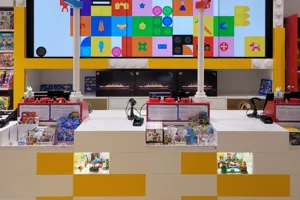 LEGO® SHOP
Our shop is filled with great products.
Looking for that one stone? Take a look at the Pick a Brick wall, chances are you can find that one missing brick there. Always wanted to know what you would look like as a minifigure? Assemble and customize your own minifigure. With so many different products, there really is something for everyone.