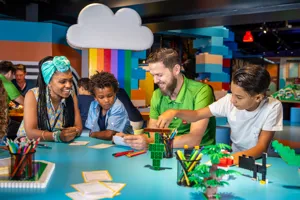 The Workshop
Do you want to become an expert in LEGO® construction? Join a workshop and meet our Master Model Builders who will share their tips and tricks to improve your LEGO building skills! During these workshops, you will have the opportunity to build very special and different LEGO creations according to the themes proposed by our Master Model Builders.
The workshops are organised several times a day, so you will have several opportunities to participate! You will find the schedule of the day at the entrance of the workshop.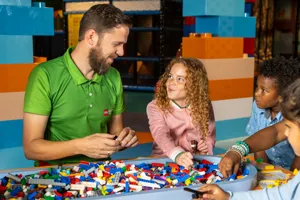 Creative Club
Sit down at one of the tables in the Creative Club and let your imagination run wild. Get inspired by the different LEGO® magazines or by the different activities organised by our Playmakers: mosaics, portraits, ...
They will be happy to help you build your dream creation!