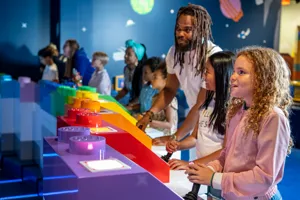 Spaceship Build and Scan
Take part in an exclusive space adventure, only available at the LEGO Discovery Center!
Your mission? Build and customise your spaceship, scan it and finally take the controls on your digital space journey!
Ready for launch? 5-4-3-2-1 ... Let's go!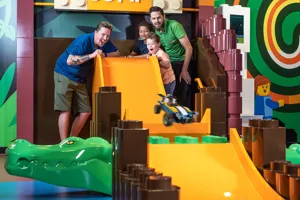 Build Adventures
Let your imagination run wild in this LEGO® world of play and creation! Put your building skills to the test by creating your own LEGO car and launch it off the ramps!
Challenge your friends and family to a race and ask our Playmakers for their tips and tricks to build a super-fast car!
Who will win the race?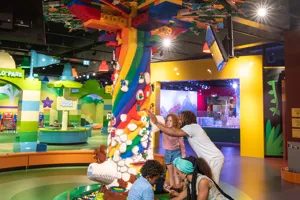 Tree of Imagination
The Tree of Imagination is the first and last LEGO® construction you will see when you visit the LEGO Discovery Center. You won't be able to miss it thanks to its rainbow of colours! Come, take a closer look! You'll see that it contains a magical world!
Gather around this tree to take part in various challenges suggested by the Playmakers and the Master Model Builders, from finding special Minifigures in the MINI World to building challenges.
Finally, add your own LEGO brick to the tree!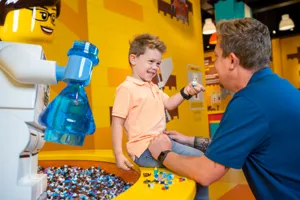 Minifigure Creator
Start your adventure in the LEGO® World by creating your own companion who will follow you throughout your journey in the different areas of the attraction. You'll be able to customize your Minifigure with a torso, a head, legs, and a hat! There's something for everyone!  
Take some pictures of your Minifigure in the different interactive zones and terminals in the attraction.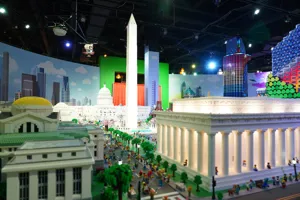 MINI World
Fasten your seatbelts and go on an adventure in MINI World! You'll discover a world where the imagination knows no boundaries!
It's mostly a fantasy world, but you'll also find some of Washington DC's most recognisable places! Can you recognise each one?
Go in quest of the hidden Minifigures! Can you guess what they are doing?
You will also have the opportunity to interact with some areas and take your own Minifigure picture in MINI World.