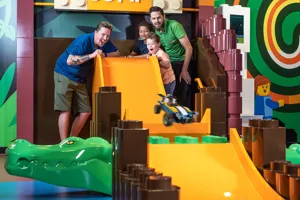 Let your imagination run wild in this LEGO® world of play and creation! Put your building skills to the test by creating your own LEGO car and launch it off the ramps!
Challenge your friends and family to a race and ask our Playmakers for their tips and tricks to build a super-fast car!
Who will win the race?